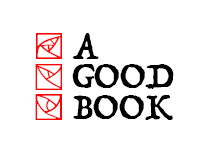 COVID-19 UPDATE
Due to the COVID-19 outbreak, we are closing our doors to walk-in business. We shall remain closed until business restrictions are lifted.
However, we shall continue to be your local bookstore in a virtual way. Our regular newsletters will continue (New books! Serial story!), and our Facebook page will be updated regularly with commentary about new books, old books, and interesting books.
Sales will move online, via our affiliate relationship with Bookshop.org. They'll ship directly to your home from the same warehouses that we use to stock the store. It'll be almost like visiting us, but without having to worry about parking.
ORDER VIA BOOKSHOP.ORG
KEEP IN TOUCH ON FACEBOOK
SIGN UP FOR OUR NEWSLETTER
We also have an affiliate link with Libro.fm if you are getting into audiobooks. Buy your audiobooks through our Libro.fm link and we'll get a portion of the proceeds.
If you're an ebook reader, we have an option for you there too. Just use our Hummingbird storefront to get your ebooks, and we'll get a portion of the proceeds. Here is our Hummingbird storefront link.
All in all, we're still in the bookselling business, whatever form it may take. If you have any questions, please reach out via Facebook Messenger. We are so heartened and appreciative of all your kindness and concern about us and the store during this time. Our hearts are large with all of your affection, and we expect to reciprocate for a long, long time.