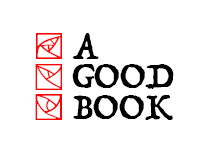 While we get up every morning with a burning eagerness to sell books, we're also part of a vibrant and energetic community of book readers, writers, and artists. And we're always doing fun events. Here is what is coming up.
WRITE TIME
February 20th: 7 - 9 PM
Hang out at the bookstore and get some writing done! This is our monthly evening when we turn the bookstore into a creative space. Come hang out and make words. Talk about making words. Sit in a chair and thinking about words. Whatever works for your creative process.

This is a FREE event.
CAMPFIRE BOOKCLUB
February 22nd: 7 - 9PM
Wait! What?! Are we going to burn books? Nope. We are going to read N K Jemisin's Hugo Award-winning The Fifth Season. It'll probably be too cold to have our discussion around the campfire, but we'll still be festive and talkative.

Does this sound like fun? Then snag yourself a ticket on this website or in the store. Ticket price includes the book and entrance to the Campfire.