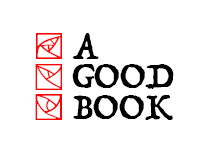 A Good Book is located in downtown Sumner, Washington*. It's a quaint little store, run by a quirky cast of characters who adore books. The store is—and not necessarily in a Doctor Who sort of way, but if you get the reference, then yes, you know exactly what we're talking about—bigger on the inside than the outside.
And what's inside? Well, books, of course. Old books, new books, books for kids, books for adults, books for adults that want to be kids, books about squirrels, books that are to be read at the speed of life (or whatever marketing copy James Patterson is flogging this week), mystery books, fantastic books, run-of-the-mill books that have been assigned by local teachers because even the most "run-of-the-mill" book is better than staring at a screen for hours on end, historical books, futuristic books, and if there are genres yet to be invented, you can be assured that we'll have them on our shelves.
We're that sort of bookstore.
But more practically, we deal in used and new books. We have a discount program for incoming used books (they turn into discount dollars that can be used to offset the price of used books within the store). We have a generous selection of children's books in our loft (along with a cool train table and other fun kid toys). We order almost daily from our distributor, and we can usually get books within a day or so. Our crack staff of book detectives have dozens of years of experience between them, and they can track down almost any title you're looking for.
And we do more than books. We do parties too. Not like birthday parties, but like book related events. Check out the EVENTS page for more information about our activities. The panel on the right also has a link to store directions, our newsletter, and a little more background information about our fabulous store.
*Where's Sumner? you ask. Well, it's part of the South Puget Sound region, closer to Mount Rainier as a crow flies than Seattle, and around the bend of the Puyallup River from Tacoma.